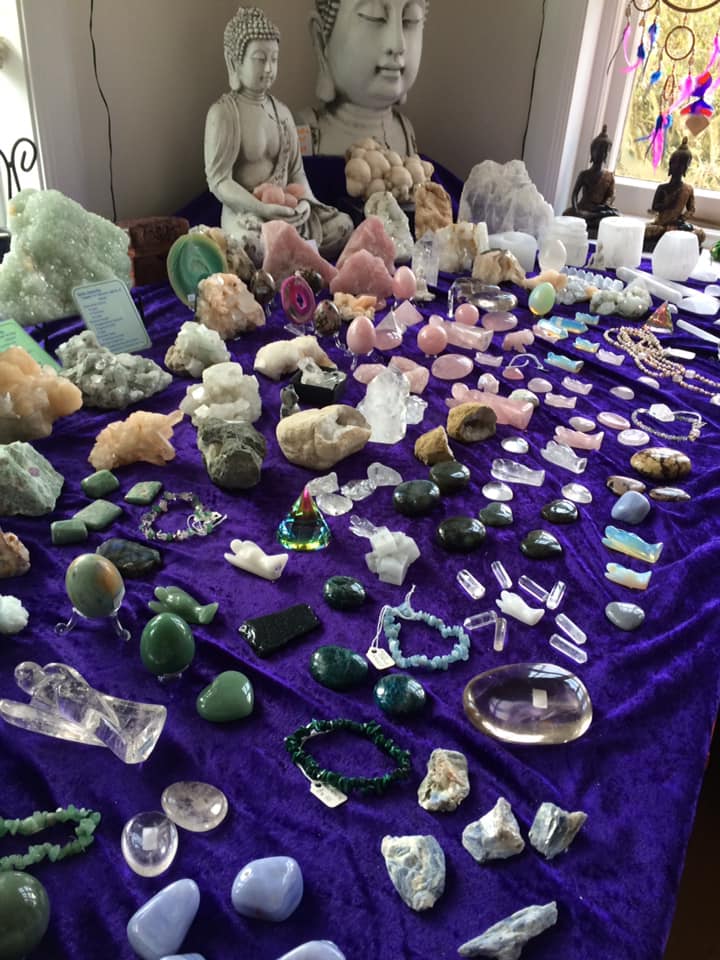 Fran Searles & Louise Ward
Louise and Frances both love to work with crystals in their Holistic practices. With their enthusiasm and experience they established Coastal Crystals to bring the magic of crystals and minerals to everyone! Whether you are looking at the decorative beauty, or for the vibrational healing & well-being qualities, maybe a favourite stone, addition to a collection, or a unique gift - we have varied, ever changing, high quality and very reasonably priced items for sale.
The items are all personally chosen (and what fun we have doing that!) and Reiki cleansed and charged. By popular demand we also supply Mind, Body & Spirit Inspired Gifts.
A wondrous assortment of beautiful crystals and gifts – including raw, carved & polished crystals - tumblestones, druzies, geodes, suncatchers, rainbows, angels, unicorns, fairies, animals, eggs, orbs, thumbstones, palmstones, dreamcatchers, hearts, wands, candle holders, oracle cards, Buddhas, windchimes, mobiles, pendulums, jewellery, agate slices, book-ends, paperweights, incense & holders, aroma diffusers, books, tingsha, singing bowls and genuine Himalayan Salt lamps.