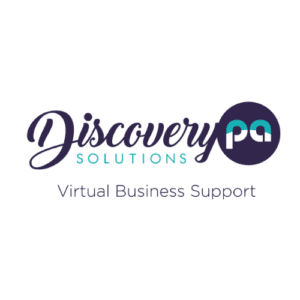 Feeling overwhelmed by your to-do list? Missing opportunities to grow your business because your admin is all-consuming? Not enough hours in the day?
Sounds like you need a Virtual Assistant. Not everything on your too list needs to be done by you.
Being a business owner is not easy and I understand the challenges you face. Not only can you delegate your time-consuming admin tasks to me, but I can also be a trusted sounding board for your 'big thinking' and keep your business on track whilst you invest the time in driving the growth you deserve.
I offer flexible and retained admin support assisting with a wide range of tasks such as email & diary management, events/travel/lifestyle management, onsite support, social media management, plus much more. Let's have a chat and a coffee and see how I can support you.
I founded my Virtual Assistant business, Discovery PA Solutions in 2018 and now support a wide range of clients with their admin needs including email/diary management, event planning, social media management, research, document creation. I support busy business owners in achieving their goals, by giving them back time and resolving their admin stresses.