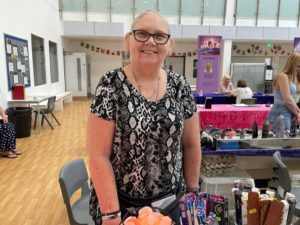 Healing Crystal Bags and Gifts
I have always had a fascination for crystals and their properties since a very early age, it was a fascination that turned into a hobby, and then a hobby that just kept on growing.
Back in 2011 my father unfortunately passed away, and at the same time, I left my partner, my job, and moved to be closer to my family. I had a reading at that time, and made sure I wrote it all down. I only looked back at what the reading said recently, and I was told I was going to work with crystals in my future. Needless to say, this has become true for me and is now something I happily do more and more, sharing my knowledge of the crystals along the way.
I have learned a lot by experimenting with crystals - one thing I have found out is that as a Taurus, I shouldn't sleep with Malachite under my pillow as it causes vivid dreams. I also found that without my Amethyst around my neck, I experience higher stress levels. I now wish to share my passion for crystals and their properties with others.
If you have any questions or any special requests, please contact me. I hope you enjoy my selection of healing crystal gifts as much as I do.
I will have a selection of crystals, healing bags and healing jewellery among other gift items. All crystals will be infused with reiki, ready to use straight away.
Salt lamps which aid anxiety, SAD, asthma and breathing problems, sleep and lots more.
Sage and incense used for cleansing the home, helps rid negative energies.