Confident Networking For 2022
Create your 60 second talk - this is a workshop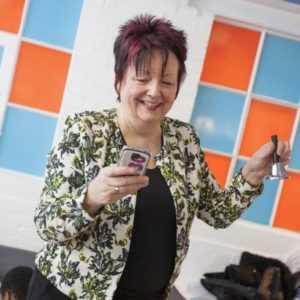 Jackie Groundsell is an award-winning businesswoman wearing many hats. Qualified to train in any subject she knows about. Her greatest business love is networking, followed closely by the topic that kick-started 1230 The Women's Company (1230 TWC) – IT business apps, ie MS Word, Outlook, etc.
Meeting various personal challenges in her own life has given her great empathy with the wonderfully inspiring business women she meets and supports through networking. "I would say my can-do attitude and ability to talk are two of my greatest personal assets. I'm always up for a challenge!" Jackie is available for public speaking, training and Speed-networking sessions and continues to be constantly inspired by the businesswomen she meets through her networks.
1230 TWC celebrates its 20th birthday this year, the year in which her Radio Show ws launched - 12330TWC Business Beat.