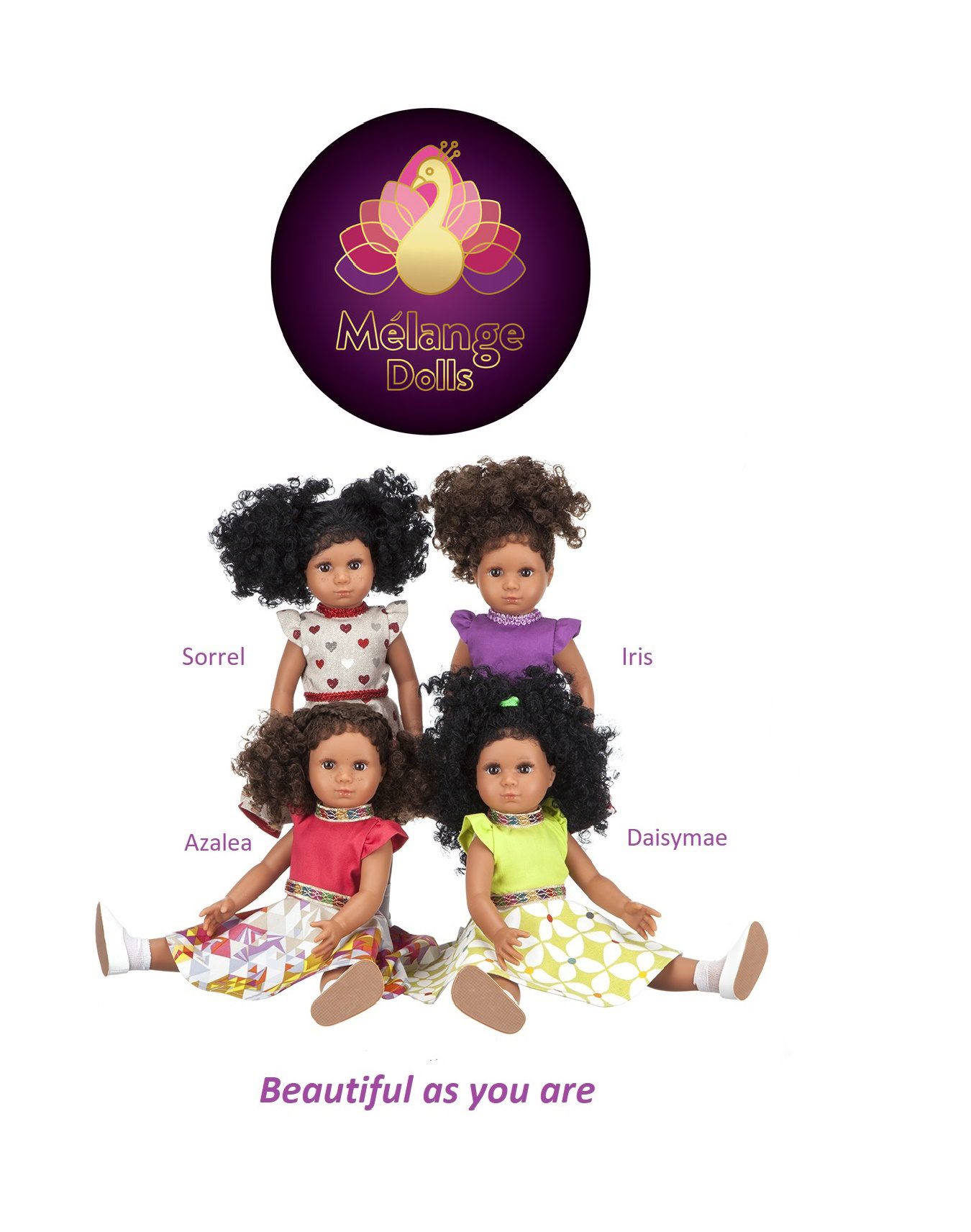 Mélange Dolls are a collection of dolls which are representative of children from mixed race/biracial backgrounds. These dolls are absolutely beautiful. Each doll has been named after a plant/flower and they all have individual personalities. These dolls make very good role models. They are independent, dynamic, confident and reflect the kind of lifestyle we would want for our children. For further info go to www.melangedolls.com
Visitors to my stand will have the unique experience to see and examine the dolls and to appreciate the quality that goes into creating the clothes. I am personally involved in resourcing the fabrics and trims. I also design the styles and produce the outfits. The dolls' hair is also personally styled by me.
On the day, dolls will be available for our visitors to purchase. There will also be additional outfits as well as gift vouchers to buy.