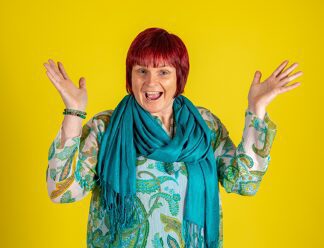 Sexual Energy is the greatest gift in the human realm. It is also something most of us suppress, avoid or find a challenge. Very few of us are empowered in our sexual energy and get to experience the ultimate orgasmic pleasures in life.
As an international speaker, best-selling author, columnist, educator and founder of Orgasmic Life, I am best known as the Sexual Empowerment Liberator. My passion is to have the conversations others won't have, heal sexual blocks and give permission to celebrate sexual energy, in all its forms.
Many of us have fear, shame and guilt around sexual energy. We had little sex education and live in a society that is full of judgement and rejection. Many of us just don't even know where to start to be more open, connected and in flow with our sexual self.
Having been on my own extraordinary journey with my own sexual energy I now support others through online courses, workshops and face to face tantric sessions. I offer organisations and businesses insightful and humorous talks and workshops on how sexual energy can empower your business, and "Why Every Business Needs an Orgasm'.
As a qualified practitioner in multiple holistic healing practices, teacher and educator, I have supported thousands of individuals who have felt disconnected from their sexual energy. I have empowered thousands who have felt challenged by sex, intimacy, relationships, body confidence, body trauma, abuse, medical conditions, sexuality and so much more…
Empowering sexual energy empowers mind, body, voice and soul. My mission is to empower individuals to have the conscious conversations and gain the understanding and skills they need to connect to their sexual energy and live an empowered life.