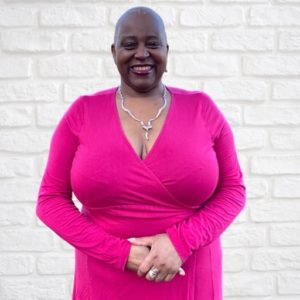 Carole is a two-time stroke survivor. Her second stroke left her with no major memories pre-February 2019. She has used this to her advantage and as a result, brings a fresh approach to life and business. She lives at the intersection of hugs (hug is an acronym for hearing, understanding, giving back value), Sparkle, and storytelling and award-winning Marketing and Personal Branding Agency ( Greater London Enterprise Awards 2021) Words that Deliver, is her playground.
Otherwise known as The Sparkle Navigator and Queen of Sparkle, Carole is an idea catalyst and marketing strategist specialising in personal branding, she brings 30+ years in marketing and event management to the table.
Carole leads with her signature Sparkle methodology, adding coaching, mentoring and consultancy to the mix, equipping her clients with tips, tools and resources to be the best version of themselves for greater impact, influence, and income
Carole is passionate about her mission to make the world a brighter place by helping ambitious women leaders entrepreneurs and business owners discover and leverage the power of their Sparkle so they stand out in the crowd, are magnetic to opportunities, and become unforgettable in their marketplace.