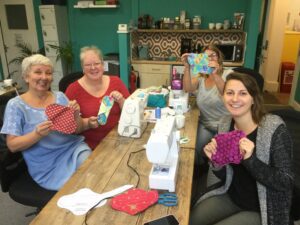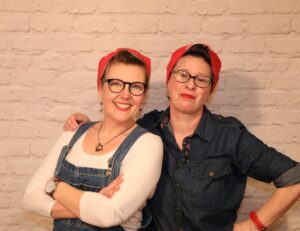 Aunty Flo runs sewing workshops teaching women and girls how to make Cloth Sanitary Pads. We aim to raise awareness of period poverty in the UK and in Uganda. We understand the impact of single-use plastic period products on our environment. And we're exploring ways to reduce our plastic consumption.
Aunty Flo tells us...
"We also work closely with the Uganda School for the Deaf:
We help the girls to experience healthy and hygienic periods.
We support them in getting full access to education.
We are working to develop their vocational skills to improve their work opportunities following school".
We'll have eco-friendly products available to buy including handmade cloth sanitary pads, wax food wraps and eco-swaps personal care starter kits. We'll have samples of the downloadable materials from the website and details of how to get involved, book us, or run your own group. There will be a display of our work both here and in UK".