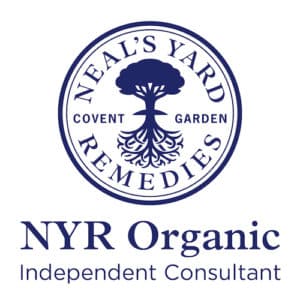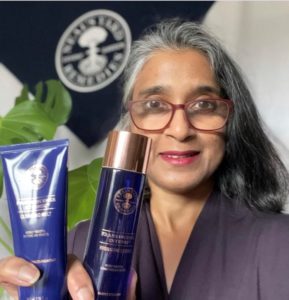 I'm Caroline, a Senior Consultant and Team Leader at Neal's Yard Remedies Organic. I've been a fan of Neal's Yard Remedies for 20 years and a member of the Soil Association since 2007. I joined Neal's Yard Remedies Organic in 2019 and now have over 40 in my team. Why not Open an Account and enjoy the benefits of our Organic and Award-Winning Skincare and Wellbeing products for yourself?
I grow fruit, vegetables and herbs organically in my garden where we keep our chickens and bees. Cutting out pesticides and chemicals in my home and garden and using Organic products where possible is important to me. Being part of the Neal's Yard Remedies family ensures the products we use are kind to my skin and to our environment. Over the years we have seen the increase in wildlife diversity in our garden with visiting Hedgehogs and nesting Kestrels and Owls as well as an increase in the quality of the harvests from the garden.
I run Aromatherapy Workshops from my Garden Room where you can learn about the therapeutic benefits of our Organic Essential Oils and take home your own Bespoke Blend using the essential oils you love. After the workshop you can enjoy a homemade lunch made with vegetables, fruit and herbs from the garden as well as eggs from our chickens and honey from our bees.
If you would like to sample our gorgeous Organic products in the comfort of your own home and take advantage of our generous free and discounted Host shopping, please contact me to book a Skincare Workshop. During your Workshop, you and your guests can enjoy a luxury hand or facial treatment and sample many of our award-winning products.
I offer 1-2-1 Skincare Consultations online or in person in my Garden Room where you can try our Organic and Award-Winning products. If you would like to order direct from me, you can enjoy FREE Delivery on orders over £40 from my website!