If you have any questions about the event, or anything else, please use the form below to get in touch.
A FEW WORDS
About the event organiser​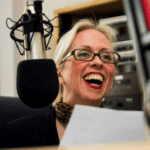 Sian Murphy hosts the live weekly Women In Business Radio Show on Channel Radio and runs regular events and fairs for pampering, health, beauty and hand made specialist items.
However, the key people here are the individuals and organisations who have encouraged and supported her to get this event going!
Thanks to Zoe Cairns, Kent County Council, Social Enterprise Kent, and Jackie Groundsell - for listening to ideas and helping form them into something concrete; Lucy Hall for connecting us with so many women in business; the exhibitors and visitors of the Psychic Health and Beauty Fairs; Channel Radio, the guests and listeners of The Women In Business Radio Show for their support; and, of course all of the amazing business women who have agreed to speak or run workshops on the day.