"FSB Kent & Medway are excited about sponsoring the Women in Business Big Show.
Our research shows that Women in Business want tailored business support and the Big Show sets to provide a host of business services and support, tailored specifically for women. Women in business want to know where they can find out about access to finance and are sometimes reluctant to approach banks and traditional lenders initially. The Women in Business Big Show is a brilliant platform for women to find out more about finance in a less formal environment and indeed to discover all aspects of starting and running a business.
FSB are committed to encouraging more women to start their own businesses and recent reports show that if women started businesses at the same rate as men as much as £60bn could be added to the UK economy".
Deborah Turner (National Policy Lead FSB for Women In Business)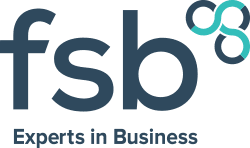 Information About Sponsoring The Show
Add a header to begin generating the table of contents
How You Can Sponsor The Show
There are a number of ways you can sponsor the Women In Business Big Show.  The most obvious is with money to support the production, organisation and promotion for the event.
There's also the practical aspects to be used on the day.  Examples include Lanyards, 'Goody' Bags, Sound and Recording Systems, etc.
Before outlining what you can expect as a sponsor, we thought you might like some background information, the development and potential future for the event and the ecosystem that is building around it.
The Why, What and How of The Big Show
We already have commitment and enthusiasm from a number of networking and membership groups for business women.
We expect that when this is combined with ongoing social media promotion, the existing Women In Business Radio Show, connections and the development of this website into a directory, events and article platform, that we can continue to involve all participants in an evolving and expanding business community for all women.
Also, the Federation Of Small Businesses (FSB) are key sponsors and supporters for the event and their female members exceed 24,000.
Ongoing support from Social Enterprise Kent for the development of this programme to provide social and community support to businesswomen who wouldn't otherwise be able to access networking and resources are excellent indicators of how this will progress beyond a one-day event.
As a sponsor, this gives longevity to the demonstration of your social support and/or increase the exposure of your organisation to women as their business journey evolves.  You can become part of their story.
The Story Behind The Big Show
I'm Sian Murphy and I've been a businesswoman in Kent for 10 years. I started my business when I was 45 and after a long career in local government.
As part of my business journey, I've exhibited and spoken at some of the key B2B events in Kent and the UK.  It wasn't until I started running local community craft and pampering events in Medway that I met those business women who keep their families and communities afloat with a micro-businesses.
What I noticed was how the vast majority of the businesswomen using local fairs to promote and sell their products and services didn't consider themselves to be a 'proper' business.  In practical terms when I would signpost them towards some of the startup and business support services they could access for free, they just didn't feel it was for them.  They felt too small and a common response was 'that's not for the likes of me'.
What I also noticed was how they had solid business ideas, goals, plans and were driven to succeed.  They just use different terminology so were effectively excluded from the business support because they didn't speak the same language. They don't talk about turnover or cash flow forecasts, but can usually tell you straight off the top of their head how they have taken 27% more money than they did at the fair last week. There may not be any mention of KPIs and SMART goals, but they know in solid figures what they have to do to get what they need.
And there are thousands and thousands of women running their business like this, under the radar, and for whom most of the exhibitions and business resources feel beyond their reach.
Therefore, the exhibition space for this event starts at £25, which is less than the price of a meal for 2 at a family-style restaurant.
It may not seem like much, but for many, an extra £100 a month created by a business and brought into the family can double their disposable income. This money enhances the local and national economy.
What I want to achieve is to unite women in business so we can all grow and learn from each other and to foster how it's much more about approach than turnover, terminology and technicalities.
What Can You Expect As A Sponsor?
Event Sponsor £500 - Key Points
Your Business bio on the website with a link to your website and social media profiles
Logo on the front page of the website
Social Media announcements and promotion with branded images, including your logo and personnel
Logo on the main event header (website, Facebook Event, LinkedIn Event, Eventbrite and other event platforms)
Sponsorship of one live Women In Business Radio Show
One guest slot in the studio for the live radio show
Exhibition stand at the event
Inclusion in the promotion through to 2024.
What To Do If You're Interested In Sponsoring
Please call Sian Murphy on 07951 168863 or 01634 566321 or email sian@stormchasersevents.com